Street Style Inspiration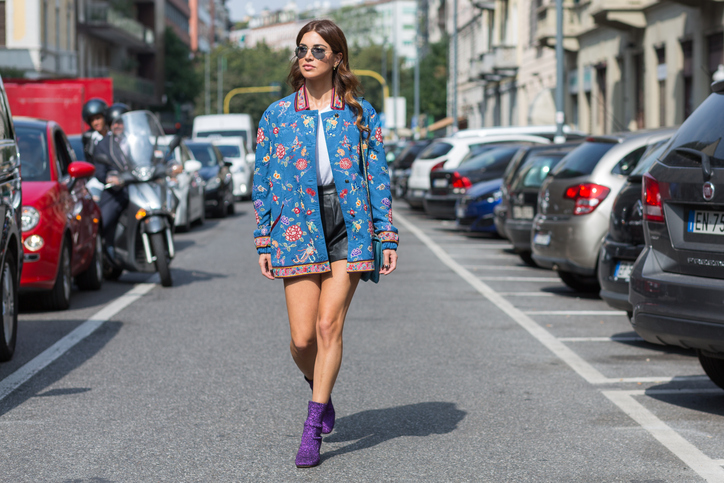 Today's street style fashion originates from the influence of British fashion culture. It is probably the most profound development in fashion history and has shifted the focus from high culture to the street. The upper class of the fashionista is replaced with innovation from music, art and clothing, across all social levels. Denim is the first example of this era, traditionally worn by manual workers, and popularised in the mid-1940's as top fashion casual wear for everyone. Following on shortly after that, came the flamboyant styles of the black jazz artists, the tousled look of the Bikers, and famous films like The Wild One. Street credibility became important and all these factors affected and influenced the dress of the middle-classes. Street style had begun. Nowadays, it is a cottage industry generating millions and determines the whole face of the fashion industry through to the catwalks of the worlds greatest fashion shows.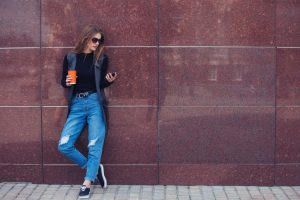 Global Fashion Weeks
The wonderful New York, Milan, London and Paris fashion weeks are infamous, and are recognised across the world as the ultimate places to discover the very latest trends. Every year in February and September, they introduce the very latest ideas in fashion and create a huge flurry of excitement. These fashion weeks include designer presentations over the course of one week, attracting the biggest and best models and industry names. Hundreds of supermodels, media, reporters and celebrities flock across the globe to cover the events that will influence the imminent direction of fashion. Nowadays the flurry of catwalk shows, photography and fashion presentations are heavily influenced by the latest street style. Parisian street style, in particular, has determined the direction of the fashion world lately, with the classic French chic that everyone knows and loves. The catwalks are always full of unique and extraordinary outfits, but the real street style inspiration also comes from the followers attending the events. Paris Fashion Week always brings a street style enriched with a certain touch of elegance and style.
Street Style Trends
Anyone who thinks of Paris and fashion will connect it with infamous and timeless brands like Dior, Coco Chanel and Lacroix. The street style of Paris is hard to define, but the classic skinny jeans and button-downs, vintage items and an eclectic mix of pieces will always embody "French style". Many fashion followers choose to experience the romance for themselves with Avionero and bring their own street style twist to the mix. Along with the French style comes embroidered Chinese silk jackets and mixed bird and floral prints from New York. Satin shirts, tops, robes and dresses over jeans come from London. Graphicly designed tees, denim skirts, velvet, and more velvet are the street style trends to be seen everywhere. Street style means it is easy to spice up tired basics and give them an entirely new look. Fashion is here to stay and urban wear is what will continue to influence high fashion trends for the foreseeable future.